Attractions
Local Activities in Ottawa
Whether travelling for business or leisure, no stay at ARC THE.HOTEL OTTAWA is complete without a little exploration, so be sure to make the most of your week or weekend trip to the Nation's Capital. Conveniently located near Ottawa's Parliament Hill, and steps from all the attractions you want to see, ARC THE.HOTEL OTTAWA is the perfect location from which to explore and experience. When it comes to what to visit during your stay in Ottawa, the city's many museums, art galleries, sporting venues and more offer abundant opportunities for new discoveries. Browse Byward Market for that bohemian atmosphere or shop until you drop at the world-famous CF Rideau Shopping Centre.
Arc The.Hotel Ottawa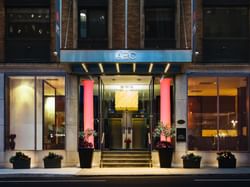 National Art Gallery of Canada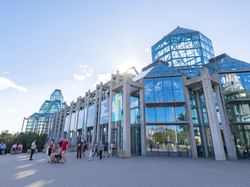 Canada's National Art Gallery has one of the finest collections of Indigenous and Canadian art in the world, as well as masterworks from numerous other artistic traditions.
See details
National Art Center of Canada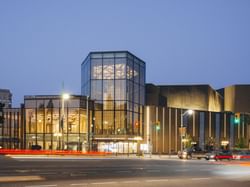 The National Arts Centre (NAC), is Canada's bilingual, multi-disciplinary home for the performing arts.
See details
Museum of Nature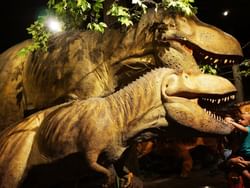 Dinosaurs, birds, reptiles, oh my! Whatever you are looking to learn about in nature, this museum has it all. It features excellent programs for youth, and a wonderful geology exhibit.
See details
Royal Canadian Mint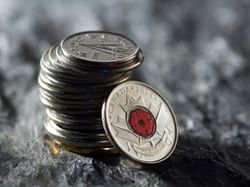 Ever wonder what it looks like to make money? Or be up close and personal to a few hundred bars of gold? This is the place to see it all.
See details
Aviation Museum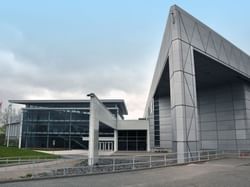 Located on a former military air base, the Canada Aviation and Space Museum focuses on aviation in Canada within an international context – from its beginnings in 1909 to today.
See details
Parliament Hill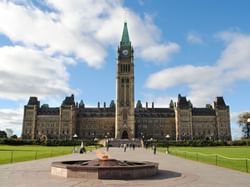 As one of Canada's oldest parliament establishments, this architectural gem is the most distinct landmark in all of Canada.
See details
Rideau Canal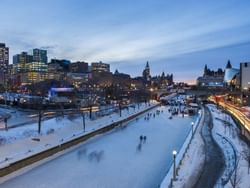 Stretching across the city, this beautiful waterway becomes the world's longest ice skating rink and offers picturesque views year-round.
See details
Byward Market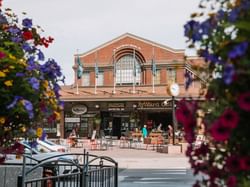 Ottawa's number one tourist attraction, and the premier destination for shopping, dining, arts, entertainment and professional services.
See details
CF Rideau Centre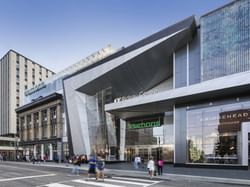 Enjoy a premier shopping mall experience, offering hundreds of brand name stores, restaurants, and entertainment.
See details
War Museum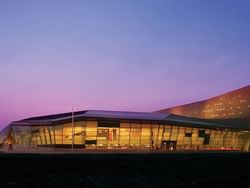 The Canadian War Museum is Canada's national museum of military history and one of the world's most respected museums for the study and understanding of armed conflict.
See details